About me
I studied design at the Berlin University of the Arts (now UdK) and have been working as a freelance artist, designer and illustrator for many years.
I share my studio with my cat Milo and my cat Suse, who, by the way, was the model for my logo.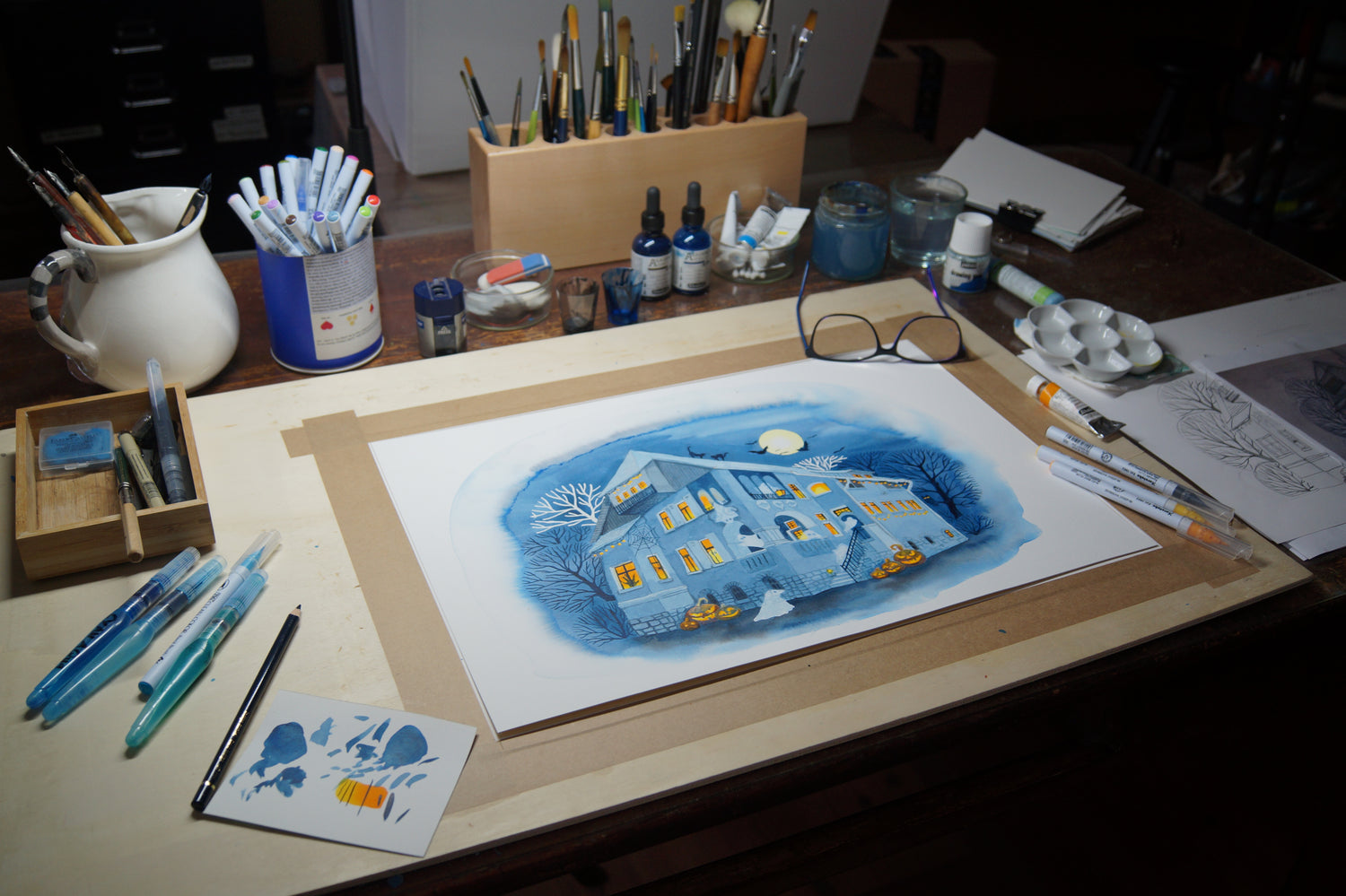 work process
I prefer to work with traditional materials such as watercolours, drawing ink and gouache.
First I make a sketch, which I transfer to my watercolor paper on the light table with colored pencils that are insoluble in water.
The paper is then soaked and either stretched onto an absorbent pad or kept moist on both sides for wet-on-wet techniques.
Then finally the work with color can begin...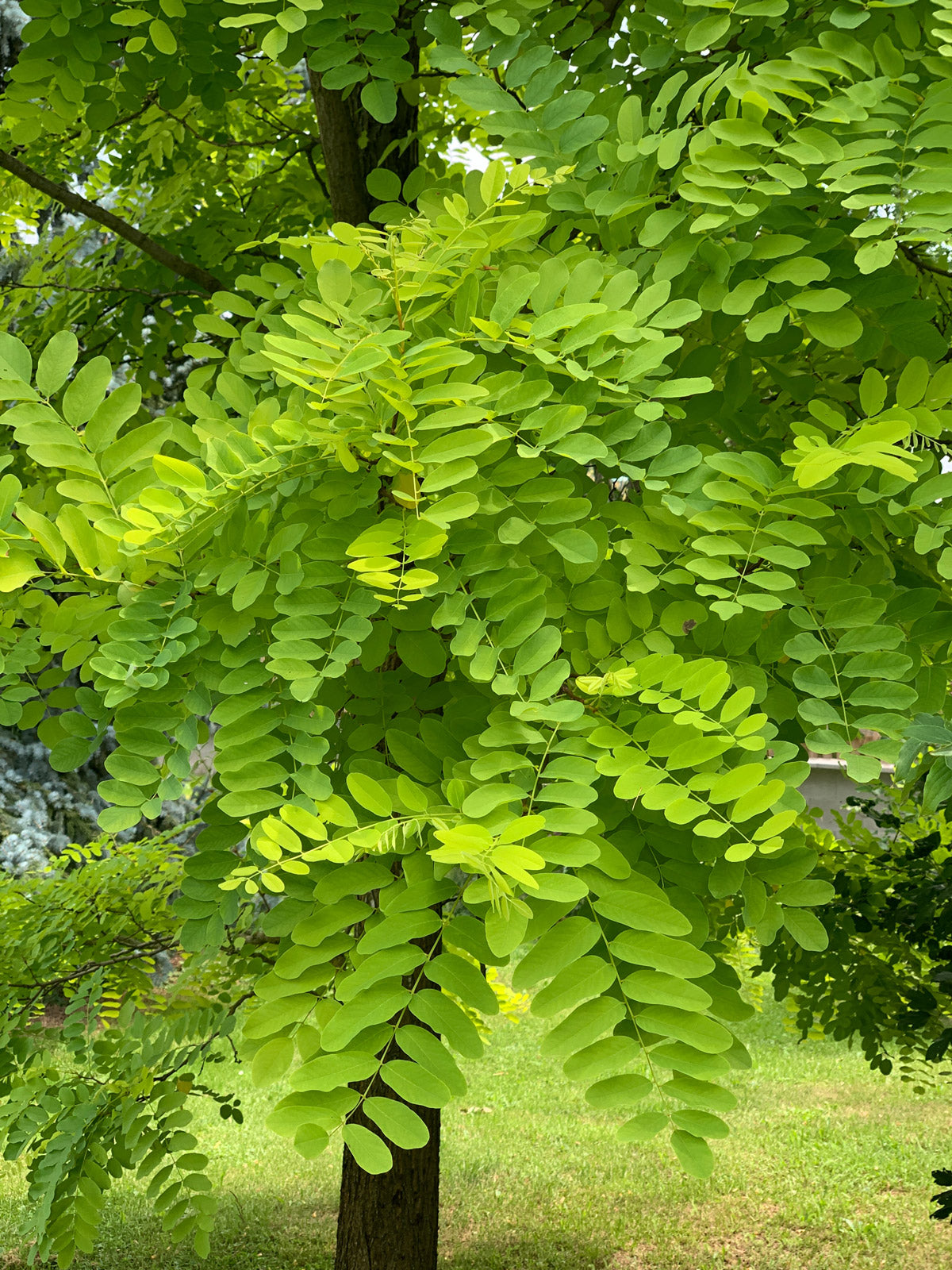 inspiration
Again and again I am fascinated by the rich colors (this green is my favorite colour!), the patterns and surfaces that nature has to offer. And symmetry!
By the way, this gold robinia is about 8m high and stands in my garden - my garden is my second passion after my work.